Receivables management can be quite a difficult process involving a lot of paperwork, analysis and reporting. For a small firm this can be at times very overwhelming due to possible shortage of resources. Credit Intelligence KFT has a solution to this problem by providing professional periodical reports and the associated analysis for you. Allow us to handle this aspect and let your staff concentrate on more important daily operational matters. This will not only prove to be a cost effective solution but will also present you with valuable analysis from the industry's leading experts.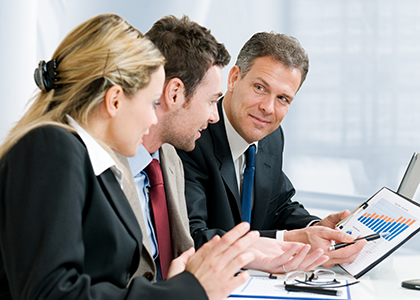 What Is Included
Our reporting package is fully custom, which means that we will assess your company's structure and receivables as well as prepare a tailor made reporting package that suits your company's specific needs
We will prepare the periodical reports and the associated analysis as per your request. It can be done daily, weekly or monthly.
Not only will we prepare the reports for you but will also add detailed analysis on your receivables. Given our expertise in the field, this will be valuable additional information for reviewing the reports.
How to obtain such services from Credit Intelligence KFT:
Contact us via the contact form or directly
We discuss your exact requirements
We design the perfect reporting package for your needs and put it to action